Being 18, I'm fully aware that my skin is very likely to be a pain and i just to embrace the fact I have good genes and (hopefully) it'll all calm down in the end. My daily skincare routine is one that is currently working for me really well, but you have to bare in mind everyone is different, and elements such as diet and pollution will also affect your skin. I have tried MANY different kinds of products, with varying price tags and I can definitely say this is the best my skin has reacted to anything for a while. So here it goes!
WARNING: my favourite brand will be very clear upon reading this...
MORNING
everyday ...
Effective at removing overnight oil build up whist feeling really refreshing (smells amazing too!) The ingredient I think it what's really helping fight off those impurities I'm prone to is Salicylic Acid. I know this can work differently for different people but if you've never tried anything containing it, this is a good place to start.
I'm not one for toning, I think at my age it's not too important. A splash of cold water does the job perfectly!
Most important for me, despite having oil skin it the moisturiser. The products I use to fight off my acne can be drying, and over drying oily skin can increase oil producing, hence worsening the situation!
Light but moisturising, this is my perfect moisturiser. This acts as the perfect make up base too. Couldn't recommend it more!
once a week...
I've never seen such a dramatic before and after as when I use this. This scrub really cleans and brightens the skin. This is quite a pricey product and in all honesty, whilst I love this product, I'm more using it up rather going out there to use it.
EVENING
everyday...
Same formula as my morning face was but is more gentle and and effective at removing make up.
Same thing with the toner!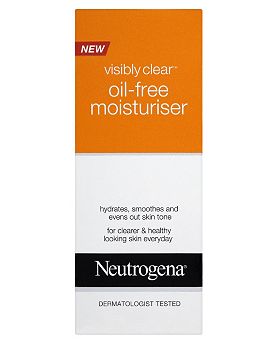 This moisturiser is strangely zingy! It has the most pleasant tingle when you apply it, which is odd for this kind of product. I couldn't use this in the morning as it's too heavy but perfect for the night time.
from time to time...